I recently finished the first batch of things from the new shop. Two 4-drawer Cherry dressers, a Cherry storage cabinet and two Oak nightstands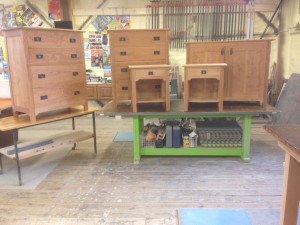 Everything was delivered last week to my loyal clients in Wisconsin who were willing to wait for me to get the new shop set up to get their new furniture.
When I got back I found a big live edge slab of pine in the basement which has become this wonderful new bench.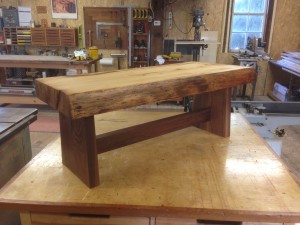 I'm now working on something new for the Chautauqua Lake Erie Art Trial at the end of this month. I hope you'll be able to stop by and see it in person.