Fifteen months ago when the world stopped, Wendy and I were finalizing plans for a collaborative gallery show for April '20.
Now, FINALLY, we are just days away from the opening event!
That's right! I am proud to announce the upcoming: Riparian Zone | Up & Down the Riverbank a collaborative project 3 years in the making.
After twenty plus years of making Arts and Crafts Style furniture, the new influences of our Western New York surroundings had a serious effect on my traditional furniture. I went from straight lines with simple embellishments to big thick slabs of wood with live edges, and lots of burls, curls and knots. I started by carving meandering "rivers" into the wood using the grain patterns to guide the flow of the "water", then filled that with stones and epoxy to get the final effect of a river. Eventually things evolved to splitting the slab and turning the edge to the inside as the riverbank, as seen below.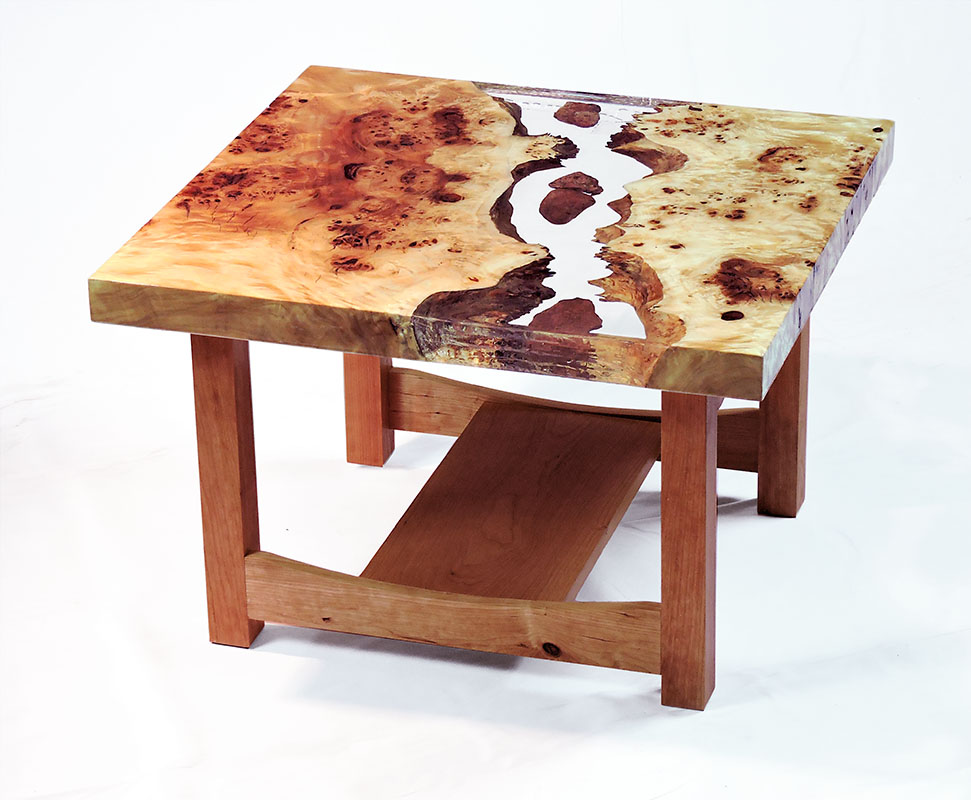 The last three years have given me the time to explore and play in the water. During the summer, in my kayak or walking in the streams near our home. In the depths of winter, you could find me in the shop making all the river themed furniture while thinking about the flow of the water. Water doesn't just go downhill, it twists and turns with every obstruction, cutting, eroding, filling low spots until it overflows on a new path, all the while making it's way to the sea.
While I was studying the water, Wendy was watching all the things near the waters edge filling her mind with images in charcoal and multi-layers of cut paper of the birds, reptiles, insects and amphibians that inhabit the Riparian Zone.
Combine all these things and you get a multi-media feast for the eyes, filled with Wendy's stunning cut paper sculptures, magnificent charcoals, plus the completed series of my river themed furniture.
Riparian Zone | Up & Down the Riverbank
Opening July 10, Noon to 6 PM
For more info go to Crary Art Gallery